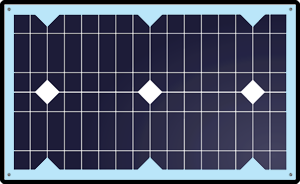 Menu:
About
Borehole Pumps


Electrical
Solar
Contact

Home

Rewinding

Solar Systems


Geysers
Gridfeeding System
Island System
Solar Pumps
Water Treatment


Physical Address:

17 West Str
Otjiwarongo
Namibia

Tel No's:
+264 67 303337
+264 67 304541

Fax No:
+264 67 302794

A Solar Island Hybrid Power System or Hybrid Solar System is an
Off-grid power system which combines Photovoltaic systems with a diesel
generator or other renewable energy supply. A Hybrid system is suitable for remote
areas electrification or Farm electrification in off-grid areas.
As soon as energy is collected by the solar cells it is inverted to AC by the Solar Grid Inverter. The generator supplies it's AC directly to the inverter/charger. The inverter/charger wil automatically start and stop the generator while maximizing the use of solar power.
For us to advise you better on your Particular
needs and any Enquiries regarding Solar
Island Systems please click on the Image
below and take a little time to complete our
Solar Systems Form.